As a pioneer in the field of internet smart locks, Guojia has established branch companies in more than 20 cities across the country: Beijing, Shanghai, Guangzhou, Shenzhen, Zhengzhou, Xi'an, Chengdu, Wuhan, Xiamen, Nanjing, Shenyang, Qingdao...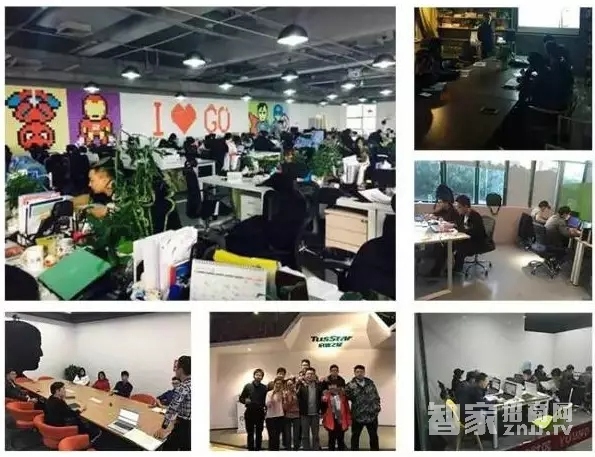 Long-term apartment occupies the whole country's layout, so that if you need to move
Long-term apartment development so far, the major brands in addition to funding the competition, is the continuous expansion of the scale, in addition to North Korea, Guangzhou, Shenzhen and Shenzhen first-tier cities have mature apartment brands, Nanjing, Chengdu, Xi'an, Zhengzhou and other cities, the apartment market has begun Prosperous development, and the original major apartment brands, have begun to occupy the seats in major cities.

With the entry of companies such as developers and hotel management companies, the natural advantages make the country's scale effect more prominent. In the future, the long-term rental apartment sector will compete with each other and will pay more and more attention to operations, management, cost control and user satisfaction.

Considering the needs of customers nationwide and regional customers for the nearest services, Guojia will invest in smart operations, establish its own teams in various places, and establish regional service circles.
Guojia plus the national service system timely response to the core advantages
Late-stage door lock operation and maintenance is a very important part of the company. Companies that do not have strong capabilities and systems can only report problems to their headquarters when the user feedbacks problems. The headquarters will assign local cooperation teams to solve the problems and solve the problem cycle. At the same time, the emphasis, attitude and completion of the problem will be greatly reduced.

The company's personnel are assigned by the headquarter to appoint professional staff and service engineers to establish a self-owned team, establish a regional service circle, and directly provide regional customers with business consulting, installation, configuration, maintenance, and after-sales services. The full-chain service builds a rapid response and deep service network covering the entire country.

In 2016, after Guojia took the lead in implementing the national branch system in Xi'an, it successfully used its successful operation experience to rapidly cover the country with branch offices. Currently, it is located in Beijing, Shanghai, Guangzhou, Shenzhen, Xi'an, Chengdu, Zhengzhou, Wuhan and Hangzhou. Qingdao and other more than 20 cities are equipped with fruit and intelligent branch companies, and will continue to lay out the branch company system to cover the provincial capital cities.
Forget the original intention of continuous innovation
As a pioneer of the Internet smart lock industry, Guojia Intelligence has been refreshing industry records through technology and service innovation. Service adherence is the core of avoiding homogenous competition, and it has successfully served the national layout of freely, Tujia, Piggy, Vanke and Greenland. Partner.

In the future, with the establishment of complete subsidiaries, Guojia will also build a spare parts store in the region, upgrade the remote service center, improve the service chain, improve service efficiency, and provide smart customers with a better service experience.

WIFI Smart Lock (http://zns.znjj.tv)-Professional smart lock agent joining website, providing the industry's most comprehensive intelligent fingerprint password lock joining agent, smart lock product library, smart door lock price, smart lock brand , smart lock manufacturers Daquan information, welcome to browse online consulting.

The Xunda Bitumen Pipe Coating is a cold applied coating system designed for the corrosion protection water, oil gas underground or aboveground pipelines and waterproofing for the roof, tank , culverts etc.

l Easy to pply by hand.

l Excellent resistance to soil stress

l Excellent resistance to vapor transmission.

l Excellent resistance to cathodic disbondment.

l Good conformability and consistent uniform thickness.

l Waterproof for the basement, bridges ,roof etc.

l Meets ASTM D 1000 .EN 12068.AWWA C214

and other international standard.

Bitumen Pipe Coating

Bitumen Tape,Pipe Coating ,Bitumen Coating Pipe ,Bitumen Paint Pipe Coating

Jining xunda pipe coating materials co., ltd. , https://www.pipeanticorrosion.com