We all know that flooring, as the main material for home decoration, naturally attracts people's attention. The floor is covered with a large area, so a good floor can make the family feel at ease. If you accidentally choose a product that is of poor quality, it is also a Worrying things. As one of the largest multinational timber companies in China, Anxin Floor has won the "Top Ten Brands in China Wood Flooring Industry", "National Inspection Exemption Certificate", "Shanghai Famous Brand Product Certificate", "China's 500 Most Valuable Brands" and "China's Top Flooring Brand" "The international top floor brand" and other honors have attracted the attention of consumers in the country. So, what about Anxin floor?

Recently, the amount of formaldehyde released from the online exposure of Anxin solid wood composite flooring has been exceeded, and it is known as Anxin's "toxic floor". Affected by this incident, the environmental protection issues of artificial flooring such as wood flooring and engineered wood flooring have been re-emerged into public view.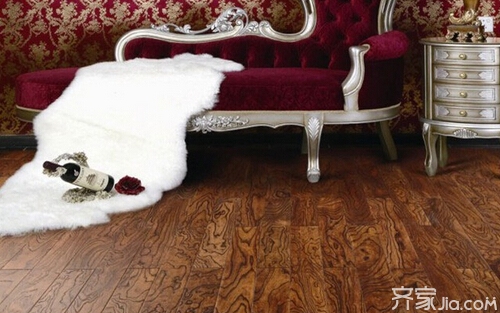 How can consumers distinguish the environmental protection of parquet and laminate flooring? In this regard, last week, the reporter fully communicated with relevant experts from Qingdao Quality Inspection Institute and people in Qingdao flooring industry.

How the "poison" of the floor is detected

Experts advise: In addition to concern about the environmental protection of a single product, the decoration must be wary of the harm caused by the superposition of formaldehyde. In the case of Anxin Flooring, the amount of formaldehyde released from parquet is repeatedly mentioned as ≤ 1.5mg/L. What does this mean?

In the exchange with experts from the city quality inspection institute, it was learned that the national mandatory standards stipulated that there should be formaldehyde emission requirements for solid wood composite flooring, laminate flooring, and bamboo flooring. The commonly used detection method was the dryer method.

Simply put, the procedure for the desiccator test is as follows. First, the floor sample is cut according to the standard, and the four sides are sealed with a formaldehyde-free aluminum tape in a vinyl bag and placed in a thermostat at a temperature of 20±1°C. At least 1 day; then placed in a 40-liter desiccator for 24 hours, and placed in the bottom of the test container to absorb the absorbed liquid to absorb the formaldehyde released from the floor sample; remove the absorption solution and test it through a series of complicated tests and calculations. The content of formaldehyde in the absorption solution. The final test data is the amount of formaldehyde released from the tested floor in the absorption solution within 24 hours.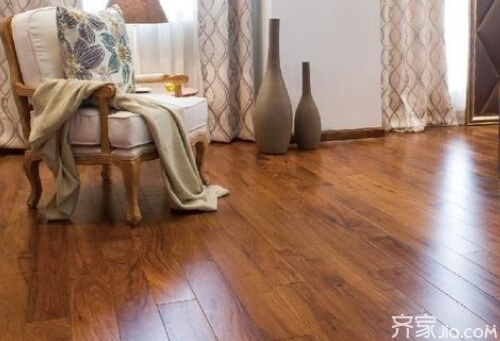 According to the GB18580-2001 standard stipulated in China's "10 Items of Limits for Indoor Decoration Material Hazardous Materials" promulgated by China in 2011, the amount of formaldehyde emission from solid wood composite flooring and laminate flooring must be ≤1.5 mg/L with the dryer method.

The title of "Poison Floor" is shocking, but it may not be accurate. As a result, indoor air pollution in home renovations is often caused not only by excessive formaldehyde in a single material. According to experts from Qingdao building materials quality inspection, paints, paints, and furniture in the decoration process may contain harmful substances such as formaldehyde. While consumers are concerned about the environmental indicators of individual materials, they must also pay attention to the excessive use of home decoration materials and formaldehyde superposition. Indoor air pollution.

Environmental protection level E0, E1, F4 star is going on

Experts advise: It is not advisable to excessively pursue high standards and high levels. Selecting E1 products is sufficient.

Some businesses introduce the environmental protection of laminate flooring or engineered wood flooring. They say that they have reached the national E1 level. Some businesses also show off the environmental protection of products, claiming to have reached "European E0" or "F4 Japan". "Star", what the hell is going on?

Briefly, with the desiccator method for testing floors, the formaldehyde emission of E1-class products is ≤1.5 mg/L, and the formaldehyde emission of E0-class is ≤0.5 mg/L. The F4 star standard formulated by Japan is divided into four levels: F1 star to F4 star. Among them, the "F4 star" standard is the most stringent and requires formaldehyde emission ≤ 0.3 mg/L. The detection method is basically the same as China's standard.

According to the "Standard for Decoration and Relevant Hazardous Substances 10 Standards" promulgated in 2001, solid wood laminate flooring and reinforced wood flooring have reached the E1 level, ie, the release of formaldehyde is less than or equal to 1.5 mg/L, even though there is no E0 standard. In recent years, the country has re-enacted standards for the strengthening of wood flooring, and has increased the E0 level, but the E1 level has also reached the standard. On the other hand, in the domestic solid wood composite flooring standards, there are still only E1 grades, and there is no E0 grade.

Experts from floor sales in Qingdao and experts from testing organizations expressed the following views to reporters: Consumers should rationally consume according to their own economic level and the entire society. When purchasing solid wood laminate flooring and strengthening wood flooring, it is not advisable to excessively pursue high standard decoration products, and it is sufficient to select E1 products that meet the national mandatory standards.

Big domestic brands have better environmental protection

Experts advise: To do decoration product testing, look for a national authorized statutory authority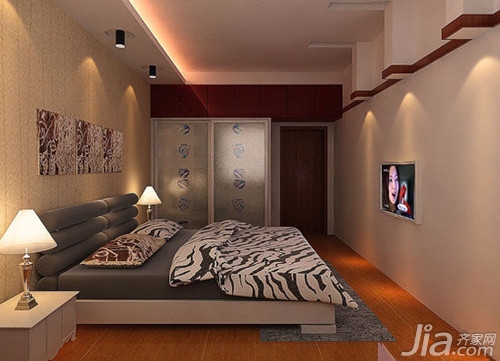 It is understood that from the inspection of the floor of the entrusted city quality inspection institute, the product quality of the domestic large-brand reinforced laminate flooring and solid wood composite flooring is relatively stable, and the amount of formaldehyde emission exceeding the standard is relatively small. However, 10 years ago, formaldehyde exceeded the standard. There are many more phenomena.

One of the reasons is that on the one hand, in the production supervision, the state adopts a production license system for floor production enterprises. On the other hand, the consumption level of the entire society is improving. Flooring manufacturers produce highly environmentally friendly floors, which are recognized by the market and are also profitable.

In addition, when consumers buy flooring, do not plan to be cheap, and environmental quality and price of flooring are also related. For example, as early as in 2005, the Consumers Association had issued a warning, recommended that the price is less than 70 yuan / square meter of laminate flooring do not buy.

When the floor is purchased, if the merchant has issued a floor test report, the consumer can tell how.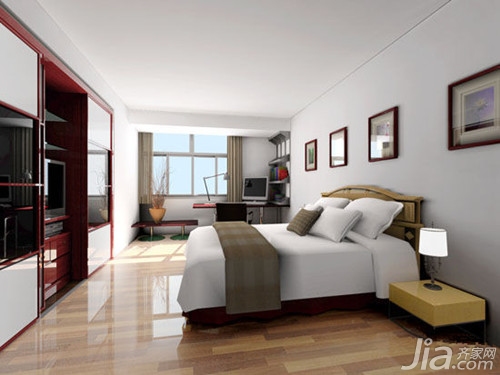 It is understood that the first thing to do is to see whether the report is issued by a statutory authorized testing agency recognized by the state; secondly, it is also necessary to see whether the batch of products tested in the report is the same as the batch purchased by itself.

According to report, with the approval of the State Administration of Quality Supervision and the Certification and Accreditation Administration of the People's Republic of China, the Quality Inspection Institute of Qingdao City became the first batch of qualified standards for hazardous materials for decoration and decoration materials in China in June 2002 and October 2003 respectively. The "indoor air quality testing" organization is a professional organization for testing in the decoration of Qingdao.

Summary: After reading this article, everyone has a more in-depth understanding of the floor. What about the Anxin floor? This should also be analyzed in detail. In general, the quality of the Anxin floor is fine. Buy in the regular market, so the chance of buying fake goods will be less.

Floor Solid Wood Flooring Parquet Flooring
Product Name

Alibaba Gold Supplier High Quality Stainless Steel Bath Set bathroom accessory

Item No.

sanyin-0765

Material

SUS 304 STAINLESS STEEL

Surface Finishing

satin, chrome, mirror polish,gold,etc.

Installation

Wall mounted

Dimension (mm)

Single Robe Hooks: 47*70*48; Tumbler Holder: 113*98*95;

Soap Dish: 113*98*48; Toilet Paper Holder: 148*73*105;

Towel Ring: 248*95*128; Towel Bar: 600*75*48.

Quality guarantee

5 Years quality guarantee

Logo

burned or laser

MOQ

10pcs

OEM

Accpet

Payment term

T/T, L/C, PAYPAL

Sample

Free samples are avalialbe if we have sample in stock,but courier fee need be collected.

Pls just let us know your courier A/C,such as Fedex/UPS/TNT/DHL.

If we need sample charge for new item, this cost may refund you after PO
Stainless Steel Bathroom Accessories

Stainless Steel Angle Valve,Stainless Steel Shower Sprayer,Handheld Stainless Steel Sprayer,Stainless Steel Shower Hose

Yuyao Sanyin Bathroom Technology Co Ltd , https://www.chinasanyin.com